Editor's be aware: Posts from the Group is where for network bulletins and tournament postings. If in case you have a community-oriented tournament you're feeling our readers can be all for, please put up right here.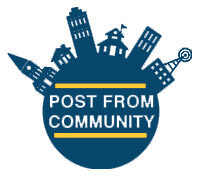 Saturdays, 9 a.m. – 11 a.m.
Washington Park
(For everybody) Let's deal with our Saturdays like none different! Each and every Saturday beginning August sixth from 9 a.m.-11 a.m., sign up for us for the Washington Park Well being & Wellness Health Collection. You'll experience exercises that come with meditation, kick-boxing, Jujitsu, Zumba, Yoga, stretching and versatility, health boot camps, strolling, meditation, strolling, wholesome assets, and cycling. A more healthy network is a more potent network. In combination, we will be able to construct a greater thoughts and frame!
Sep. 3 — Zumba
Sep. 10 — Qualified Nordic Strolling
Sep. 17 — Jujitsu and Kickboxing
Sep. 24 — Marvel Program!
It is a loose tournament. 
For any further questions on this program, please touch Terry Evans at [email protected].
Registration is NOT required for this tournament.